THE ULTIMATE DIGITAL ENTREPRENEUR TRAINING
A Step-By-Step Training And Resource Program That Will Help You Start Your Digital Business And Scale It To Profitability In Just 24-Weeks!
DISCOVER THE STEPS TO YOUR SUCCESS
Stop The 9-To-5 Grind And The Fear Of Failure Forever.
Let's Launch Your Business, Develop Strategies, And Turn It Into A Success.
Starting a business is not everyone's piece of cake. Not because it is complicated, but because not everyone has the guidance and tools to make their venture successful.
Do you want to start a business but are confused about what to do?
Do you feel overwhelmed by all kinds of business operations?
Are you procrastinating because you don't have all the information you need to start a business?
Or maybe you think you don't have the necessary skills and experience to run a profitable business.
Are you struggling with investment and don know how to fund your startup?
Don't you wish you had someone who could hold your hand and guide you through everything until you feel confident and successful?
Let me tell you one thing:
If You Don't Start Today And Keep Making Excuses, Time Will Just Fly By And You Will Be Regretting All The Opportunities You Missed.
Do you want to achieve the financial freedom you see people around you enjoying?
Do you want to give your family the lifestyle they deserve?
Do you want to break away from shackles of being time-bound and exchanging your time for money?
Do you feel desperate to have steady cash flow so that you can live the life you want?
Do you want to start a business that requires very little investment, even lower overhead costs, and offers high profitability?
Do you want a business that earns you more money in less time?
And most of all, do you want to have a business that earns you money 24/7?
If your answer to any of these questions is yes, you are in the right place!
Hey there, I am Ameenah Muhammad Diggins, founder, and owner of multiple online, and brick and mortar businesses. The one thing I have learned over several years of doing business is that most amateur business owners fail for three reasons:
Having an inherent a fear of failing and never taking the bold steps you have to take as a business owner.
Lack if guidance and mentorship on how to run a business and turn it into success.
And lastly, runing out of investment or inability to maintain the cash flow required to sustain a business.
Ultimate Digital Entrepreneur Program is designed to help you overcome all your hurdles, hold your hand, and guide you to ultimate success.
I have invested years in learning everything that I know about the business. The fact is that there is an unlimited supply of knowledge and wisdom out there. Trying to consume all of that will boggle your mind instead of making things easy for you.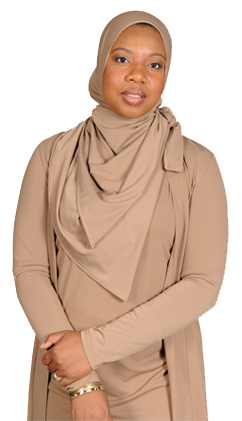 My goal is to help you let go of all your fears, overcome the confusion and ambiguities related to starting and running a business. This business coaching program will give you the tools and resources you need to make your business profitable within weeks!
So, What Can Ultimate Digital Entrepreneur Training Offer You?
Discovering the world of digital products and why having a business online means consistently growing profits.
Creating a digital product, getting your online showcase ready, and setting everything up to collect money from sales.
Leveraging the power of social media to get attention, market your product, grow your sales, and turn your business into a brand.
Learn and implementing all the strategies, hacks, and tips to boost brand awareness and put yourself as an expert in your industry.
Creating rockstar and highly engaging content that keeps getting likes, shares, comments, and conversions for your product.
Adapting the best social media practices and strategies so that your product gets a ton of repeat and referral clients.
Taking your business to the next level, creating a website, and giving a face and office to your brand.
Launching several better and improved products like a boss and establishing yourself as an influencer in the industry.  
How you can reduce your workload, automate your business processes and giving yourself all the perks of being your dream boss.
Building a list of raving fans and followers who are want to buy from you again and again.
Hiring Virtual assistants, outsourcing all the technical and hard work, putting your business on autopilot, and finally taking your family on a long vacation!
Does that sound like what you want in life?
Ultimate Digital Entrepreneur Program Is Designed To Help You Achieve Everything You Need To Liberate Yourself From The Life You Are Living Now, And Life You Want. 
You will get all the tools, resources, and learn all the hacks I use every day to run my multiple businesses without a bit of overwhelm.
I have already helped an uncountable number of people become successful business owners. If I can do it, hundreds of other people can do it, so can you!
All you have to do is join the Ultimate Digital Entrepreneur Training, follow my lead, and take action; you will be successful. I CAN GUARANTEE YOU THIS!
$4794+ VALUE DIGITAL ENTREPRENEUR BONUSES
BONUS 1:
Instagram Mastermind – Value: $199
Learn the exact steps to take to become an Instagram sensation and getting hundreds of buyers from there every month!
BONUS 2:
Media Buying Mastery: Value $799
Discover my proven secrets of media buying, placing your ads on multiple social and search media platforms, and optimizing them for conversions. You will also get my Ad management blueprint that I use to spend just $65 on ads and earn $12000 from it!
BONUS 3:
Access to Our Secret Facebook Group. Value: $1997+
You will get exclusive access to our Facebook group, where we share ideas, strategies, ask questions, and get answers and grow as a family.
BONUS 4:
Lifetime Membership To All Resources And Updates: $1799+
Once you are a member of the Ultimate Digital Entrepreneur community, you are in forever. You will get access to all the resources, hacks, and strategies that I share with the community over time. Plus, you will have access to all the new content I create and update related to the program.
Let's Start And Take Your Business And Life To A Completely New Level.
Achieve the financial freedom you always wanted to have in your life.
6 Monthly Payments of $337
Drip invest in your business while staying within your monhtly budget.
Single Payment of $1497
Save $525, and use it to advertise your business and get more customers.
Join Ultimate Digital Entrepreneur Program Now and Stop Trading Your Time for Money
You need to put yourself and your future on a sustainable path to stop trading time for money. Apart from what you will learn in this course, I will help you:
Change Your Mindset: You will understand how to trade value for money, leverage your skills, assets, knowledge, ideas, and connections to grow yourself into a thriving business owner. I will also help you identify skills and strengths so that success becomes inevitable.
Build Your Expertise And Authority: We will build your authority around your expertise, drive people to you, and pay you for your products/services.
Focus On Creating A Product: Our goal will remain focused on developing passive streams of income so that you literally make money while you sleep. We will delve into multiple options like creating eBooks, Software apps, Training programs, and so much more.
Automate Everything: Our key focus will be on developing a system to automate everything in your business. From acquiring customers to delivering the products, automate everything.
Ultimate Digital Entrepreneur Training is Your Ticket To Financial Freedom And Finally Having A Business That Is Scalable And Helps You Create Generational Wealth.
Join the Training Program now:
6 Monthly Payments of $337
Drip invest in your business while staying within your monhtly budget.
Single Payment of $1497
Save $525, and use it to advertise your business and get more customers.