Make an additional income teaching from the comfort of your home. 
Create digital products
 Profit from your Passion
3 Week Live Training
with Ameenah Muhammad-Diggins
There is something you do better than everyone you know!
I will teach you how I made enough money to pay off my student loans in 6 days by  creating and selling digital content.

In 2018 my husband and I launched Bounce House University. Since then we have helped our students start profitable party rental companies all over the United States. We owned our own company for over a decade and now we are giving back. In our desire to give back we created another revenue stream for us in the process. Teaching the next generation is the logical next step after you know how to do something well.  What holds most of us back from teaching is that we feel we have to be a GURU. The truth is, everyone has a freshman class waiting to learn from them. TEACH WHAT YOU KNOW! Charge for your knowledge and open up a new world of possibilities all from the comfort of your home.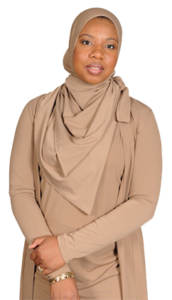 This is a 3 week LIVE CLASS ….
What you will learn.
What courses make the most money
How to create catchy titles to increase sales
The best  platforms to host your classes
How to market your course to sell out
Pricing to get paid.
How to make money BEFORE the course is created
How to   create a series of classes that continually make you  money.
You will get my exact strategy on launching   products
$120 INCLUDES  3 week live intensive!
(replays will be sent)
Starts April 7th  11:30 AM EST
RSVP Below limited spots available.